Moody Miracle League History
The Moody Miracle Field is a charitable organization that provides individuals with mental and/or physical challenges an opportunity to play baseball as a team member in an organized league. There is something about playing the game of baseball that lights up a player's eyes. The Miracle League gives players the opportunity to get out in the sunshine and enjoy the game of baseball in its purest form. This Miracle Field was the third organization in the United States and the first in the State of Alabama and serves children in St. Clair, Etowah, Jefferson, Shelby, Talladega, Blount, and Calhoun counties.
Baseball Diamonds weren't exactly designed with wheelchairs and crutches in mind. That's why the Rotary Clubs of Rockdale and Conyers, Georgia raised $ 700,000.00 to develop the "MIRACLE LEAGUE FIELD", a special baseball complex designed exclusively for children with disabilities. This complex was the first of its kind in the United States and ultimately gives more than 500 players a place to enjoy America's favorite pastime. Opening Day was April 6, 2000.
The Miracle Field was formed in 1998 as a youth baseball league for children with disabilities. In the first two years, it grew in popularity from a dozen players to more than 100 players. And now, the new complex allows the Miracle Field to serve more than 500 children. In many cases, these players and their parents will travel more than 100 miles just to be a part of the action each week.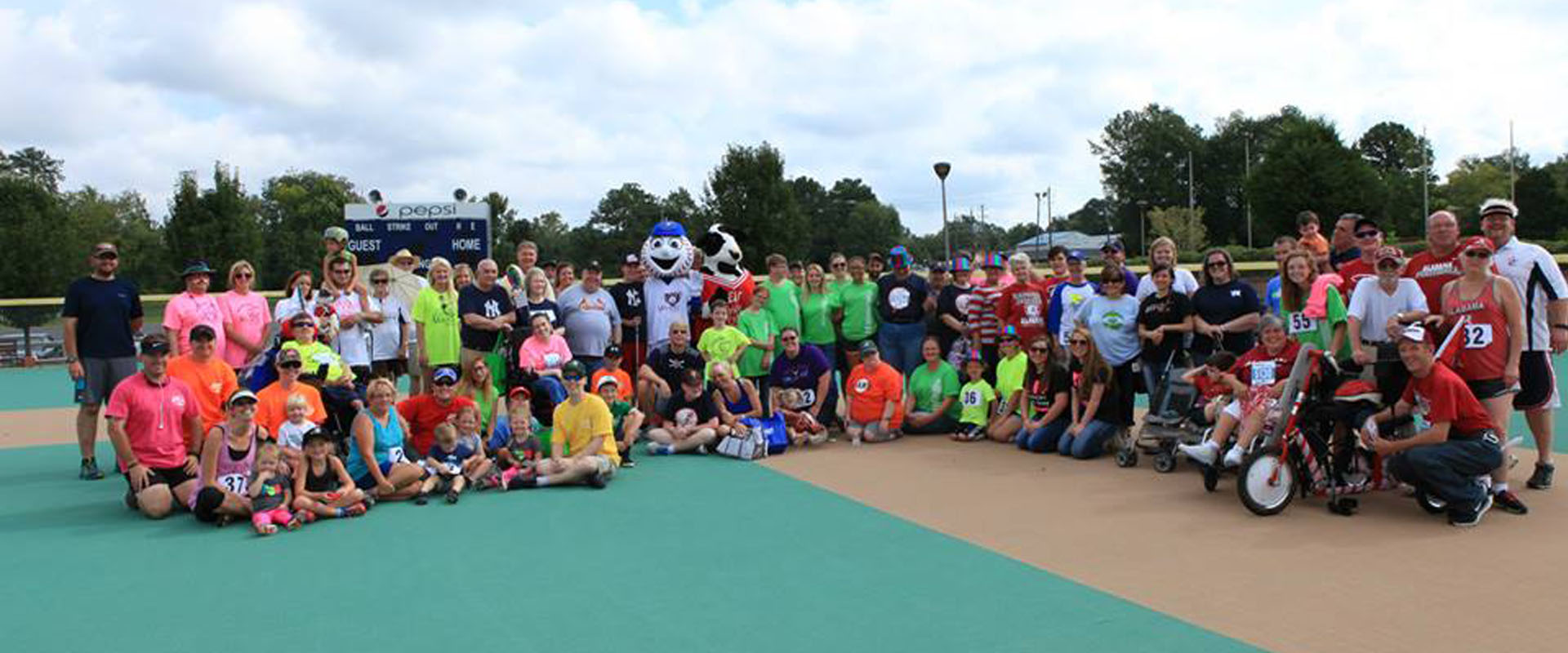 But most importantly, The Miracle Field gives these special players the opportunity to suit up in a uniform, to step up to the plate, and enjoy playing the game of baseball in the purest form. It is a dream of most of these children would not be able to realize as members of a traditional youth league. These games are the same except for a few additional rules: every player get a hit, gets on base, and crosses home plate. No one keeps score, but you would never know it listening to the cheers from enthusiastic parents in the stands or teammates in the dugout. Each player is paired with a "buddy" who helps them play the game and protects them from getting hurt.
The Miracle Field surface is made up of a custom-designed, cushioned synthetic turf that accommodates wheelchairs and other walking assistance devices. The stadium restrooms are completely accessible to people with disabilities. The dugouts are designed so wheelchairs can easily make their way to and from home plate.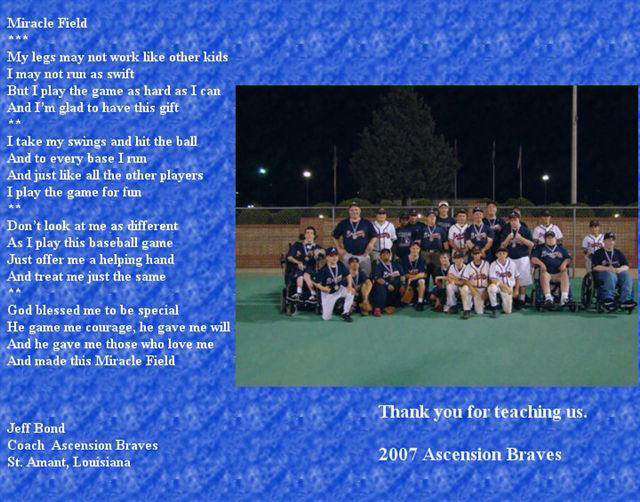 Join this Exciting Endeavor