3rd Annual Moody Miracle League Buddy Ride
3rd Annual Moody Miracle League Buddy Ride | It was an absolutely gorgeous start to this wonderful day as bikes rolled into Rider's Harley-Davidson in Trussville, Alabama before heading out to the 3rd Annual Moody Miracle League Buddy Ride on Saturday, March the 23rd.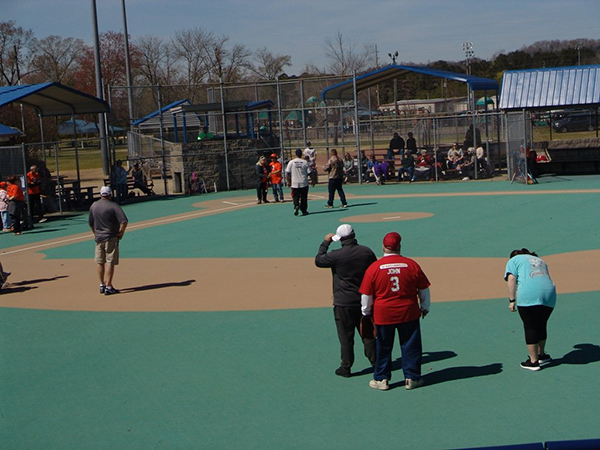 The Miracle League is such an awesome organization that allows kids and adults alike with special needs to be able to come out and commune with nature, forget about any disabilities and have fun playing ball and running around enjoying life for the moment.
We leave here every year feeling like we've just been taken to school, I mean, the world would be much better off if we all would adopt these athletes way of viewing life and their environment.
All the money raised from registration from this ride as well as proceeds from the 50/50 draw and the concessions sold went to the Miracle League. And trust me when I tell you, they had some good eats going on, even had some killer home-made (of course) peanut brittle…yum!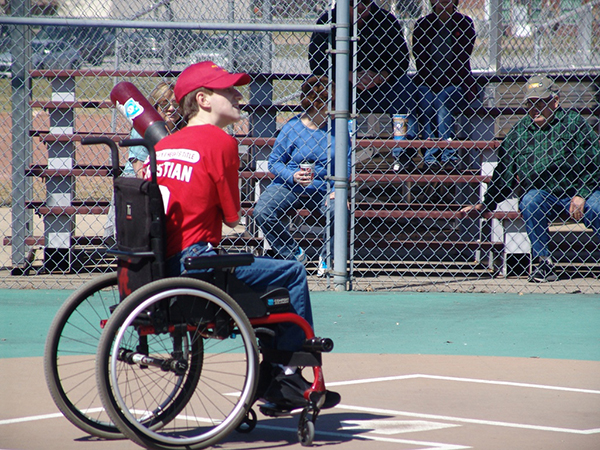 We got there well before the ride did so we could get some good shots of the bikes rolling in, but it actually gave us more time to hang out with this group of awesome folks. The games got started and it was so much fun watching these guys and gals out there playing and running or rolling around, chairs, not them rolling, of course they could have if they wanted to, nobody would have thought a thing about it, we may would have gotten in there rolling with them.
Everyone gets to play and the fields are VERY friendly to any of their special needs. Everyone gets a hit, everyone gets a home run and they are all just so excited to hit that ball and come around and make it into home plate. They're laughing and cheering each other then come the big high-fives, chest bumps and hugs, its so cool and heartwarming to watch, I haven't smiled that much in a long time, we were still smiling when we left.
One of the athletes "buddy" was going behind him, helping him to round the bases and the announcer was yelling telling him to move faster, he had them running behind him with a stuffed animal, that he didn't want to be caught by a stuffed animal, all of that just made him laugh and push his wheelchair faster, we were all laughing, it was so cute! I assume it was his mom that was behind him holding his little sister's hand and she was running to keep up while clutching her stuffed animal, it was so cute, guess he was used to her running behind him with a stuffed animal or something, we loved it.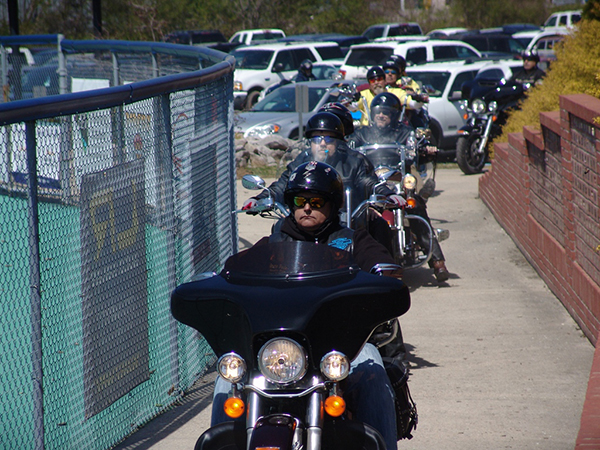 They were all waiting on the bikers to get there, and when they did, you could hear them of course, as soon as they hit the road next to the parking lot, they were in the middle of a game and stopped and told everyone…there's more…to read full article, click here:
http://www.cycleconnections.com/index.php/rides-and-events-news/rides-rallies-and-events-recap/item/3829-3rd-annual-moody-miracle-league-buddy-ride#.XK1QIuhKiUk
3rd Annual Moody Miracle League Buddy Ride | Written by Lynn Reynolds and Leigh Lilly | April 1, 2019 | Article and Photos Courtesy of Cycle Connections Online Motorcycle Magazine